Throughout 2018-2019, professors at Michigan State University continued to extend their knowledge, reaching thousands through Coursera, an online database of courses and specializations taught by accredited university professors around the world.
Through Coursera, professors upload course material in the form of videos, quizzes and projects. Students sign up for the classes and receive a certification upon completion.
The course material is free through Coursera, which means anyone with access to the internet can participate and learn. However, to have the work graded and earn a certificate, there is a fee, which varies depending on the course. Scholarships are available.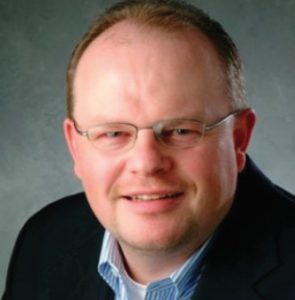 Gerald Rhead, director of MSU relations with Coursera, plans to develop MSU's role with Coursera, such as exploring avenues to offer specific tracks or credit-based courses.
"Coursera is continuing to modify and change their business model," Rhead said. "This forces us to think innovatively and differently than before."
MSU Innovation Center staff helped launch the early entrepreneur specializations to gain an understanding of how an online learning space such as Coursera affects the way professors teach both online and face to face, especially around classroom engagement and technology use.
Jen Folger, intellectual property finance coordinator for the MSU Innovation Center, became involved early on with the finances of MSU's involvement.
"What I really like about this program is it gives more people access to quality course content and MSU faculty," Folger said. "Access to education is something that is extremely important."
MSU joined Coursera in 2015 when it launched an authenticated platform. The first three specializations from MSU – entrepreneurship, photography and journalism – launched the same year.
MSU assists professors who want to get involved by providing support in the design and video production of their course. MSU also ensures courses produced from the university follow Coursera's guidelines.
Currently, there are six courses and five specializations offered by MSU. The most popular, "Photography Basics and Beyond: Smartphone to DSLR," has served nearly 18,000 students to date.