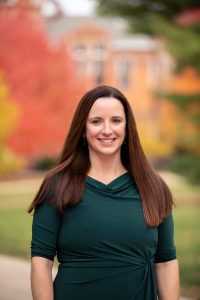 Dear MSU Innovation Center friends,
Thank you for reviewing our 2020 Annual Report. Despite the many challenges this year, we have remained committed to telling the stories of research, entrepreneurship and innovation happening across Michigan State University.
The MSU Innovation Center staff is eager to help faculty and researchers advance their efforts on many fronts. As the communications director, I truly enjoy the opportunity to work with such passionate Spartans every day. This year alone, we had a record number of new patent applications (186) and U.S. patents issued (62) and have forged partnerships with corporations across the state, country and world.
Please read more of our stories in the MSU IC Newsroom and sign up for our bi-monthly e-news to stay up to date with what we're working on next.
You can also connect with us via our social media platforms below. If you have questions or feedback related to MSU IC communications, please feel free to reach out to me directly.
Looking forward to sharing more stories into 2021!
Go Green!
Tracy Henion
Communications Director
MSU Innovation Center
517-899-8130
ander1ta@msu.edu